IELTS and TOEFL Department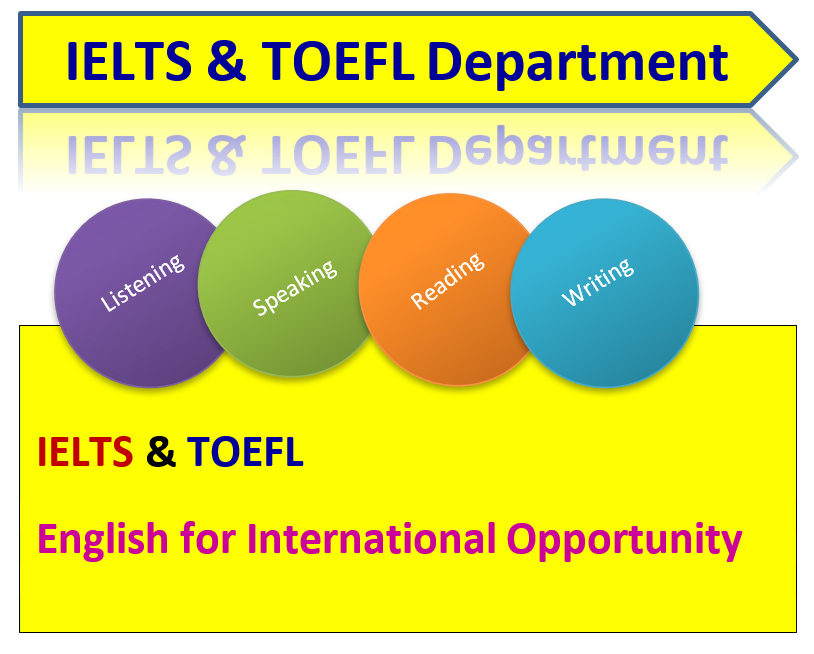 IELTS and TOEFL courses are the preparation courses which are designed for advanced-level students. The volunteers usually want to prepare for entry to a foreign University, to pursue an academic career, or simply to improve their general English. IELTS and TOEFL preparation courses of DLC will lead you to success on the TOEFL and IELTS tests.
Since the structure, approach and teaching criteria of the IELTS and TOEFL exams are different, you need to understand the differences between them before selecting which test to study. IELTS is an abbreviation for International English Language Testing System. There are two formats for IELTS tests: IELTS Academic, for those planning to study at a higher education level abroad and IELTS General Training, for those interested on social skills and workplace contexts. TOEFL is an acronym for Test of English as a Foreign Language. It was developed by ETS (Educational Testing Service), a private, non-profit institute headquartered in the USA. There are two methods of taking TOEFL test: Paper-Based Test (TOEFL PBT) or an Internet-Based Test (TOEFL IBT).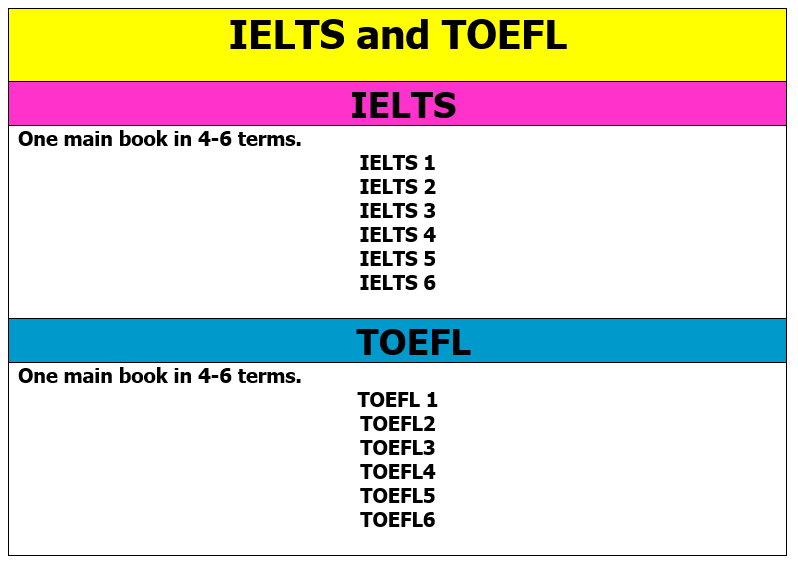 The following table represents the differences between these tests.